Otter Topper
Regular price
Sale price
$47.95
Unit price
per
Sale
Sold out
The original Otter Topper is a sleek and modern adapter that rests on your toilet seat, converting it into a urinal for little boys from potty training to around 7 years old.  As long as your little one stands close enough to aim into the front opening, the Otter Topper will do wonders to help keep your bathroom clean from tinklers with poor aim.  We're talking the seat, hinges, floor, walls, baseboards, wallpaper—all of it!  Most parents leave their Otter Topper on their toilet all the time, until it is not needed, in which case you can simply lift it off using the handles, and hang or store it until you would like to use it again.  The Otter Topper is an easy way to keep your bathroom smelling better, train your little darlings to aim properly, and the kids find fun to use!
Share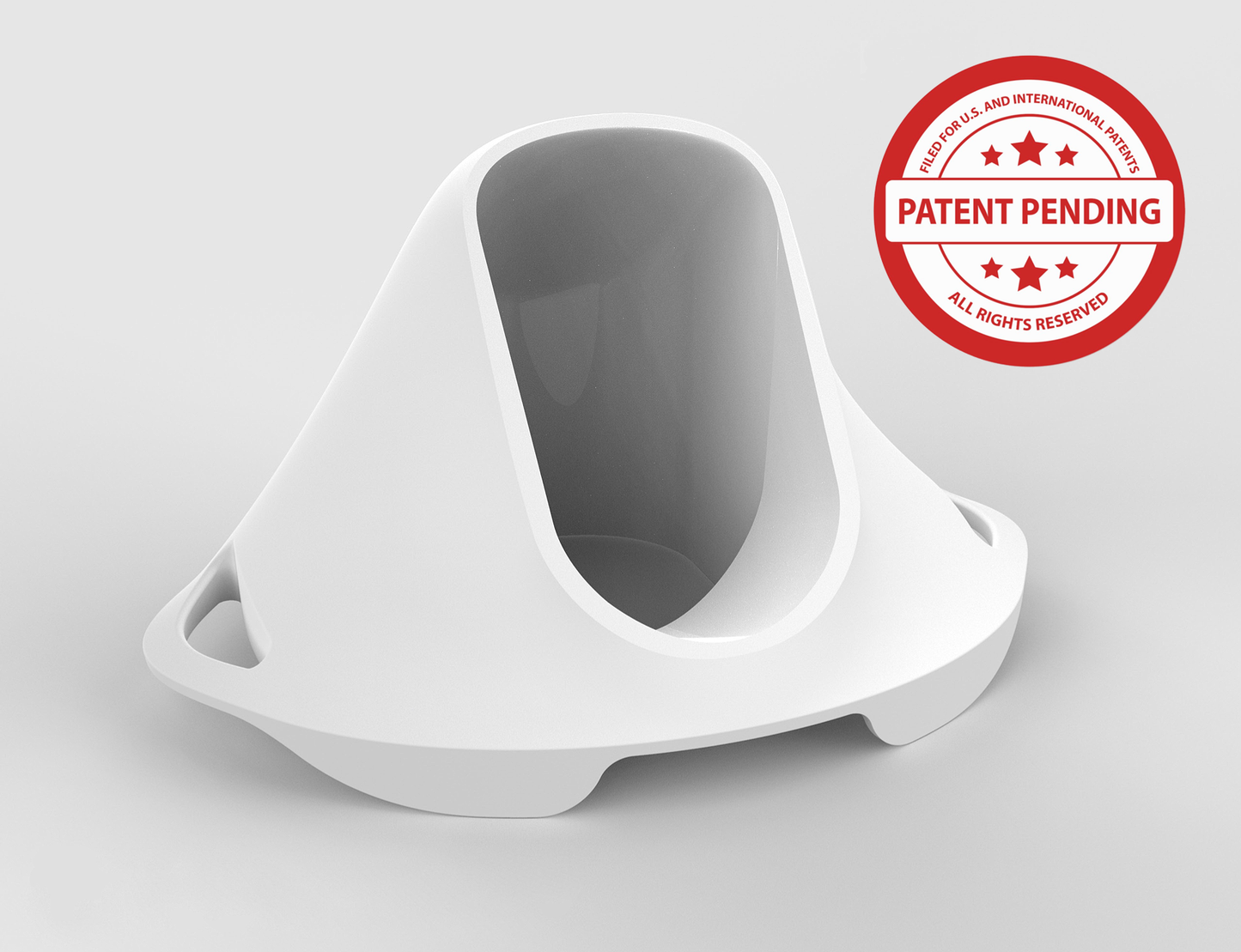 Game changer!!
As I was looking at my white - now stained yellow - curtain in my bathroom I had it. I was desperately searching for a better way to help my toddler be able to feel comfortable practicing going to the potty on the "big boy potty" without it being something that destroyed my bathroom and the linens and floors around it. This otter topper will change my life! I am so excited to send one to my sister too since our boys are only weeks apart and she is suffering with this as much as I am!
Awesome Awesome Awesome!
This has product has been such a HUGE help in keeping my toilet clean!
My son (4) has a bit of an aiming issue, and this solves it entirely!
He even asks for it every visit to the loo! It's great!
I'm seriously considering getting another for our secondary bathroom! Really a wonderful purchase!
Thanks so much!
Finally My Bathroom Is Saved - where has this been?
I was pulling my hair out with how bad my son was wrecking his bathroom. I swear it was getting worse by the day with no end in sight. The universe was listening and brought this to me- thank you!
I can't be more excited!
This is the best thing! My little boy has been making a few messes everytime he uses the bathroom and I'm so excited about having a cleaner space! Cant be more happy!
perfect for our guest bathroom
As an aunt to several boys, I love how I can hang the Otter Topper on the toilet in our guest bathroom so its handy for when we have little guests! Saves me from scrubbing after they leave!